Getting some drumming tips from Robbie Bachman.

Takin' Care of Business at the Southwest Washington Fair with BTO.

Nice hip waders! The great flood of '96.

My first big gig.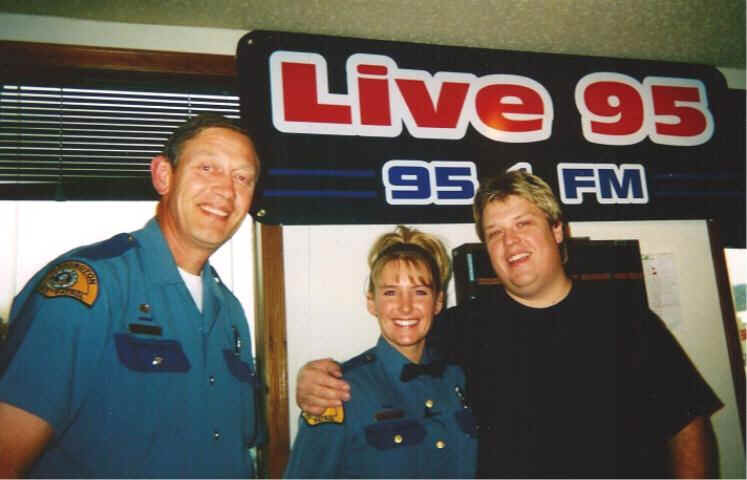 Steve Mohney, friend of Law Enforcement.

My brother, Danny, and me at Mayfield Lake pickin' up chicks.

Having some more fun with the boys from BTO.

With Sticky Fingers & The Tongue Lady at the 2002 Southwest Washington Fair.